Russian warplane shot down at Syria-Turkey border

LIVE UPDATES

A Russian warplane has gone down near the Turkish-Syrian border after an apparent attack. Turkish and Russian sources have given conflicting reports about the incident, which has the potential to escalate the tension between Russia and NATO member Turkey.




25 November 2015

16:01 GMT

In its assessment of the downing of a Russian jet by Turkey, NATO has "once again failed the exam on objectivity,"Aleksandr Grushko, Russia's permanent representative to NATO, said.

"We saw what we've seen too often in recent years: everything that NATO countries do is right and can somehow be understood [and] justified; NATO believes that [it] is the supreme judge in all matters of security," Grushko told TV channel Rossiya 1.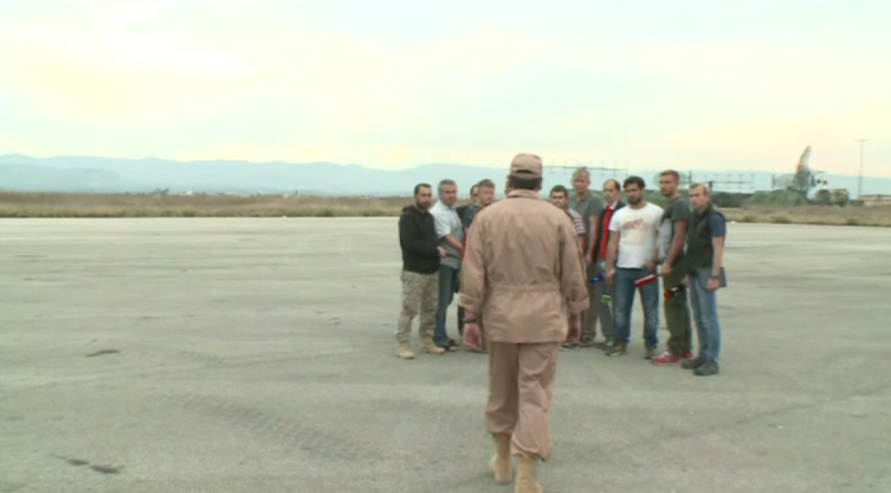 Su-24 surviving pilot says he was given no visual/radio warning before being fired at




14:17 GMT

Syrian Kurds are ready to start cooperation with Russia to combat terrorism in the country, Salih Muslim Muhammad, the leader of the Kurdish Democratic Union Party (PYD), said.

"Until now we haven't had the opportunity to establish cooperation with Russia. But we would be happy if such opportunity appears. Russia hasn't yet approached our region as it is active in the West. I think in the future we'll be able to establish a dialogue on military cooperation with the Russian side," he told Sputnik.

14:17 GMT

Russian Foreign Minister Sergey Lavrov has declined "numerous offers to meet" with his Turkish counterpart, Mevlüt Çavuşoğlu, as the two officials talked on the phone on Wednesday, Maria Zakharova, Russia's Foreign Ministry spokeswoman, told Interfax.

13:03 GMT

Germany has expressed concern over the downing of a Russian warplane by Turkey near the border with Syria, urging Moscow and Ankara to do everything in their power to avoid a further escalation of tensions between the two countries.

"We call on Ankara and Moscow to do everything possible to avoid a further escalation," government spokesman Steffen Seibert said, as cited by Reuters.

13:00 GMT

FOX TV (Turkey) has aired what it called an audio clip of a warning given by Turkish F-16 jets to the pilots of the Russian Su-24s before the incident on Tuesday morning.

"You are approaching Turkish air space. Change your heading south immediately," the voice in the tape said in English.

The audio, whose authenticity couldn't be verified, was accompanied by archive footage of Russian warplanes.

11:29 GMT

Russian Foreign Minister Sergey Lavrov has received a phone call from his Turkish counterpart, Mevlut Cavusoglu, who expressed his condolences for the two pilots of the Su-24 downed by the Turkish Air Force.

09:24 GMT

The pilot of the Su-24 who was killed in the incident will be awarded a posthumous Hero of the Russian Federation award, the highest honorary title in Russia, Vladimir Putin said. The second pilot rescued by Russian and Syrian special forces will also receive a medal, Putin added.

09:17 GMT

After the incident with Su-24 bomber, Russia is doing the right thing by warning its people about the dangers of traveling to Turkey, Vladimir Putin sai

d.